---
Talking with Chatbots for a Year
What BotList has Learned in it's 1st Year as a Community
BotBackstory
BotList started out as an idea to become the one place where people could find conversational assistants across multiple messaging platforms.
Mubashar Iqbal, Ben Tossell, and myself planned, designed, and developed the MVP with an idea to launch on Product Hunt the day before Facebook's developer conference, F8. The concept was to ride the wave of press for F8 and see how BotList would be viewed. Our execution was impeccable.
Quickly after our launch, we realized that BotList was in fact a viable product and it would take time to create substantial growth. We thought that it had a fighting chance in a shark-eat-shark world so we decided to keep pushing the rock.
The thing some people forget about when launching side projects is that if you in fact want to run with the idea, it takes a shit load of time to run. Ben eventually had to back out a month after the launch because of time constraints. We still miss him!
---
BotList Today
Before launch, we had the idea of mass populating the site with a solid directory of about 500 bots, but our core mission has been always about quality over quantity. So to this date, every bot has been vetted and tested.
We originally launched with 10 messaging platforms. The industry has grown quite a bit since then and we now have 16 messaging platforms and will be adding more in the next quarter.
---
How we've grown
What started as a "simple" store for bots, has evolved into a vibrant community for bot makers, and bot fans a like. As communities grow, so does the need for specific tools.
While engaging with the community, we noticed a pattern of bot companies starting to raise funding. As more news of investments became apparent, we wanted to shed more light to this opportunity, so we created BotFunded.
BotFunded is a list of all the bot companies that have raised funds. We then took the information that the community submitted and wrote about how chatbot companies raised over $170M in 8 months (that we knew about).
We needed a place for our community to be able to write and learn about the best chatbot practices, so we created BotPublication.
While creating content is great way to create growth, we really needed a way to promote the content for our community. With BotPublication, we use one of our favorite social media tools, Quuu by Daniel Kempe & Matthew Spurr, to help promote all of the content that goes into the publication which in turn will help us grow as well.
Creating a jobs board for a community was a necessity. BotJobs helps focus companies and job seekers on this small niche industry. It generates a small amount of funding which helps us fund content for promotions.
We also have a Messenger bot for BotJobs which will be getting a rework shortly.
Messenger Bot
Early on in our journey, we were so focused on building a great site and uploading the daily bots that we never really spent the time focusing on our own chatbot. We quickly realized how important it was to have our own bot and that's when one of our community members, Matt Schlicht from Octane.ai, reached out to assist us with a bot MVP.
We have since moved on from Matt's platform so we could build out more robust features. While we constantly learn and evolve, our current bot will also adapt.
---
Solving Discovery
Time and time again, the industry as a whole has made it apparent that there is a huge issue for finding, searching, and discovering chatbots.
We're over here in a corner waving our hands… uh, hello! We are solving this now! 👋
Yes, it's true. Two guys, with zero funding, who have FT jobs/FT contracts, are solving the bot discovery issues that arise, but not just for one platform. All the platforms! We are that one stop shop for chat and voice bots across all major platforms.
We actually just launched our own personal Messenger bot to search for other bots on Facebook.
What we learned
Solving discovery is no easy task. It takes a cross-platform community to help you thrive with this challenge.
Our community helps with outreach, curation, submissions, outbound marketing, and keeping us on our toes with feature requests. We've also been in talks with the major platforms to help drive growth and awareness to our community and will be sharing some exciting stuff this year.
---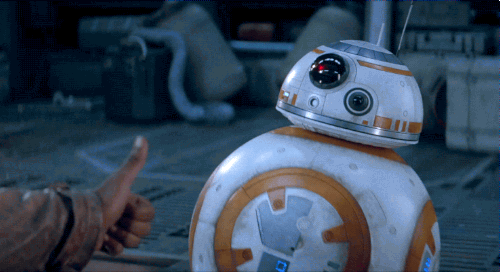 Bots Aren't Going Anywhere
In a recent VentureBeat article, Alex Debecker, wrote, "Before blaming the industry in general for the lack of engagement, we need to get this straight: You are in charge of and responsible for the engagement your chatbot receives."
We whole heartily agree with Alex!
Even though many "experts" have stated that chatbots haven't lived up to the hype, we will be the first to humbly argue that bots are just now coming out of their infancy stage. More bot makers are teaming up and learning valuable lessons in conversational UX. They are learning more valuable ways to engage their audience.
When 1.4 Billion people are using messaging apps, it's safe to say that bots will be continuing to evolve and provide better value for it's users.
What we learned
If you're making a chatbot, be patient. There's a lot of trial and error building a conversational assistant. My first tip that I always tell builders is to make people love your chatbot by providing them with real value.
---
Quick Recap
BotList Network
90k pageviews on our Product Hunt launch (April 10th, 2016)
250–300k average pageviews per month
Twitter Verified
Launched the 1st ever bot search on FB Messenger (April 10th, 2017)
Launched BotPublications, BotJobs, BotFunded, BotLanded, & Messenger bot to help grow our community
Official VentureBeat Media Sponsor
…completely bootstrapped.
Chatbot Ecosystem (Info from BotList Data)
Discord is a sleeper messaging platform. Keep an eye out for these guys (especially with how eSports is thriving).
Marketing is going to be huge for bots! Especially in the entertainment industry.
Message open rates are higher than email open rate (Let that sink in for a second)
Don't forget to build for other messaging platforms. Each platform has a different audience.
More and more people are searching for ways to improve their lives.
---
Messages from Our Community
---
From the bottom of our bot loving hearts, we want to thank you for the constant support. We wouldn't be anything without our community and want to help everyone grow.
~ Seth & Mubs
---
If you enjoyed this article, hit that ❤.