---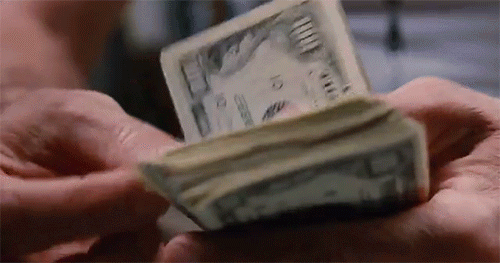 Chatbots Raised Over $170M+ in 8 Months
As August 2016 has come to a close, there has been over $170M+ in funding for artificial intelligence and chatbot startups. That's $170+ million we know about since the 2016 started.
Polly, Sensay, Dexter, Interactions and Smooch, rounded out August 2016 for a total of $74M in funding that was made public.
Interactions was the heavy hitter of the five startups this past month with a whopping $56M in a Private Equity round from Comcast Ventures, NewSpring Capital, Revolution LLC, Sigma Partners, and SoftBank Capital to help improve your automated customer service experience.
In July, Mezi raised $9M in a Series A to become your personal assistant for shopping and travel. While Digit raised a whopping $22,500,000 in a Series B round from Google Ventures, General Catalyst Partners, Baseline Ventures, and Ribbit Capital the previous month to be your personal savings bot.
As stated before, the $170M+ only includes what was public information while there were eleven other chatbot startups who also raised funds in 2016 to boost the bot industry. The information below was pulled from BotFunded.com.
2016 Undisclosed Funding Chatbot Startups:
The Future of Chatbots
"It's because for the first time ever people are using messenger apps more than they are using social networks." ~ Matt Schlicht
At the end of August, it was announced on VentureBeat that tech giants like Amazon, Twilio, Slack, IBM, Cisco, and betaworks are looking to support 3rd party projects for a total combination of more than $450 million in bots, personal assistants, and other innovative tech.
While the skepticism for bots is present, the data doesn't lie. Chatbots are treated like the earliest version of Apps which were viewed as a "fad" and would eventually die, but we all know how that turned out.
With more platforms being created which support chat based communication and open API's, like Discord the all-in-one voice and text chat for gamers, more and more bots are being created by developers to assist in daily human behavior.
All information was publicly released and shared on BotFunded.com, a product of BotList, An App Store for Bots.
___
Seth is a Product Designer & Maker | Co-Founder of BotList, An App Store for Bots. Also these other 21Product Hunt projects.
:: Twitter | Dribbble | Linkedin | Product Hunt ::